Skip to Content
Windows & Doors For Storefronts
Windows & Doors for Storefronts in Los Angeles, CA
Greco Windows & Doors knows the value an inviting storefront has to businesses of all types. You have merchandise to display and customers to attract, which calls for high-quality windows and doors for storefronts. Our staff has ample experience working with commercial customers to optimize their windows and doors. We serve businesses throughout Los Angeles, CA with a wide selection of exceptional options.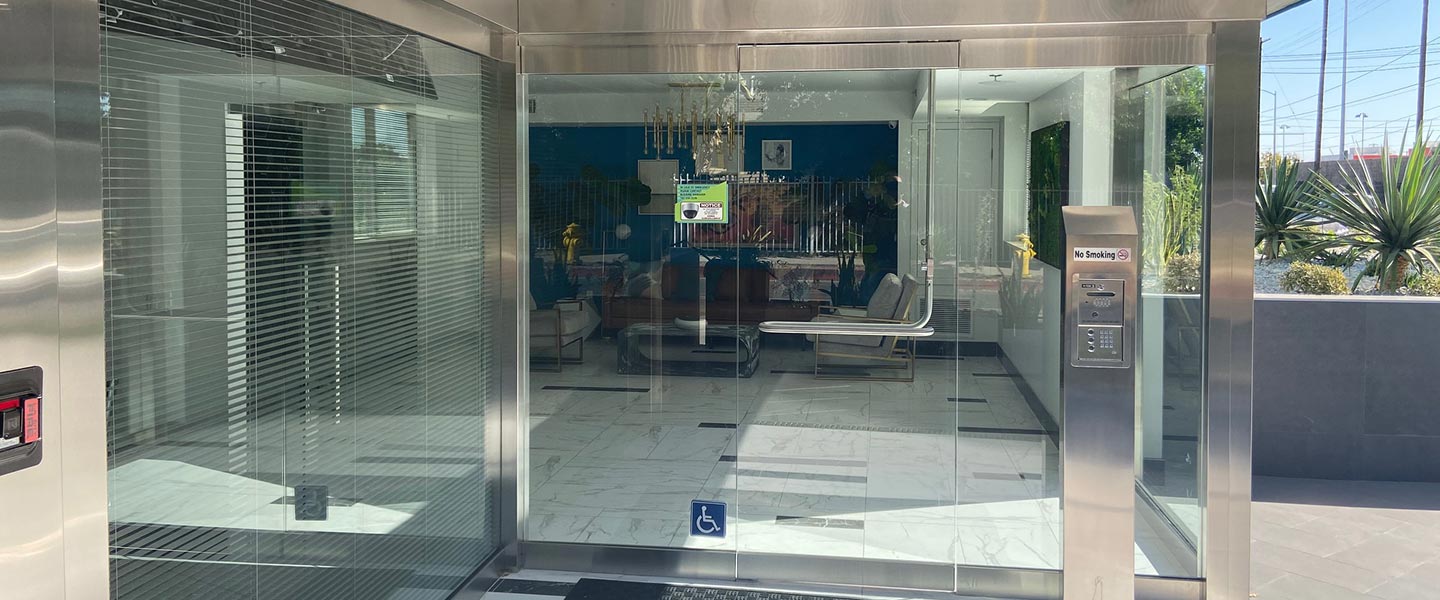 Our Options for Your Commercial Space
You want to optimize your storefront's appearance while letting potential customers view your space and merchandise as they pass by. Whether you prefer a simple storefront or a sleek, eye-catching display for your patrons to window shop and enter, Greco Windows & Doors has beautiful options for commercial spaces. Here are examples of some of the window and door options available:
Frameless Glass Doors
You can achieve maximum visibility looking into and out of your store entrance with frameless glass doors. Instead of a frame's intrusive bars, we cleverly attach your glass door so it swings smoothly to let your customers and staff enter and exit. An all-glass door's appearance is contemporary and appealing for any type of business, from hair salons to electronics boutiques.
Aluminum Glass Doors
Aluminum is a sturdy metal that forms into a door frame with excellent structural integrity, and it can be fabricated thinner than many other frame materials. You get a dependable frame for your swinging or sliding glass door for patrons to enter and exit. The design and finish give your storefront a sleek, professional look and easily allow people to peer in and out of the glass.
All-Glass Storefronts
One of the best ways to display your merchandise and promotions is with an all-glass storefront. Shoppers passing by getting a clear and uninterrupted view of your products and your commercial space, which lets them spot items potentially appealing to them. You can also consider a glass storefront with an aluminum frame if an all-glass storefront does not match your needs or budget.
Aluminum Windows
If you have a solid wall at the front of your store with spaces for windows and a door, you still want a reliable window option that looks sharp and endures years of regular shopping, cleaning, and exposure to the elements. An aluminum frame is durable and sleek, plus you can finish it in various colors to customize its appearance.
Exceptional Service for Businesses of All Types
Let the staff at Greco Windows & Doors help you find the right door and window options for your storefront. We take pride in our high levels of service and product quality, and we look forward to working with you on your commercial space.
Call Today to Schedule a Free Consultation!