Skip to Content
Bi-Fold, Multi Slide & Pocket Door Systems
Bi-Fold, Multi-Slide, & Pocket Door Systems
Whether you need an expansive door system for your patio or interior space, Greco Windows & Doors has many options for you to consider. Our selection of bi-fold, multi-slide, and pocket door systems enhances your home with natural sunlight and a wide opening to view the scenic outdoors. We are available to help homeowners in La Canada, CA, and throughout the greater Los Angeles area.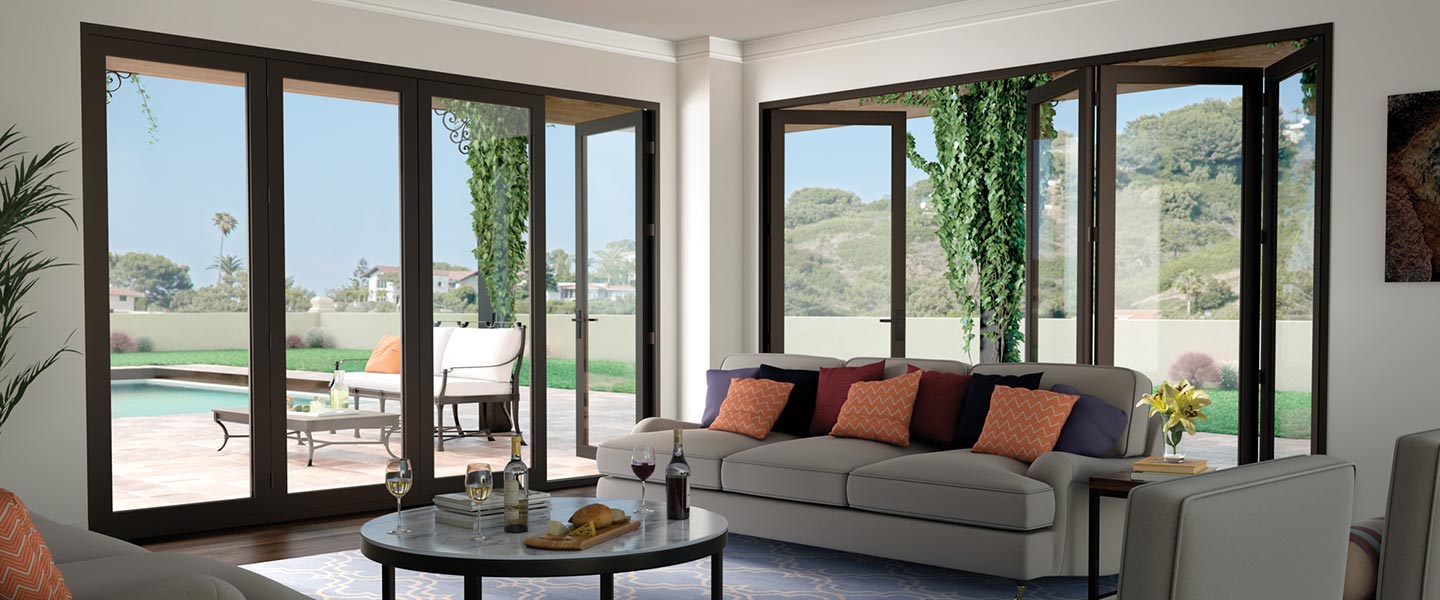 Choosing a Suitable Door for Your Patio
Greco Windows & Doors can help you decide which type of door system works best for your needs. We have summarized each option for you to consider the highlights:
Bi-Fold Door Systems
These doors consist of multiple door panels folding on either or both sides of a door frame. When you fold the doors open, you get a wide space smoothly connecting your home's interior to the outside. You can replace an entire wall with a bi-fold door system to create an expansive view and let in natural light and fresh air. These doors are easy to use and fold open and closed effortlessly, and you can find a plethora of design options to customize your bi-fold door system for a look that matches your personal style.
Multi-Slide Door Systems
Multi-Slide doors work with multiple door panels that slide and stack on either or both sides of the door frame. Using this door system for your patio blurs the line between your outdoor and indoor living spaces. You get ample sunlight and fresh air when you open the doors, as well as narrower sightlines than bi-fold door systems since the panels overlap instead of stacking side-by-side. With multi-slide door systems, you add a luxurious touch to your home as the sliding panels allow you to open a room to the outdoors and connect with nature.
Pocket Door Systems
A pocket door system is very similar to a standard multi-slide door system. The panels slide to the slide to open and connect the spaces between rooms or your outdoor living space, except the panels hideaway in a wall pocket on one or both sides of the door frame. You get maximum visibility and openness with the door panels out of sight. Your home can have a nearly resort-style feel as the pocket door system gives you an elegant method of dividing or merging two home spaces with smoothly gliding panels.
Excellent Door Options for La Canada, CA Homes
Greco Windows & Doors has your home updating needs covered with a wide selection of doors, including bi-fold, multi-slide, and pocket door systems. We look forward to working with you to enhance your design.
Call Today to Schedule a Free Consultation!